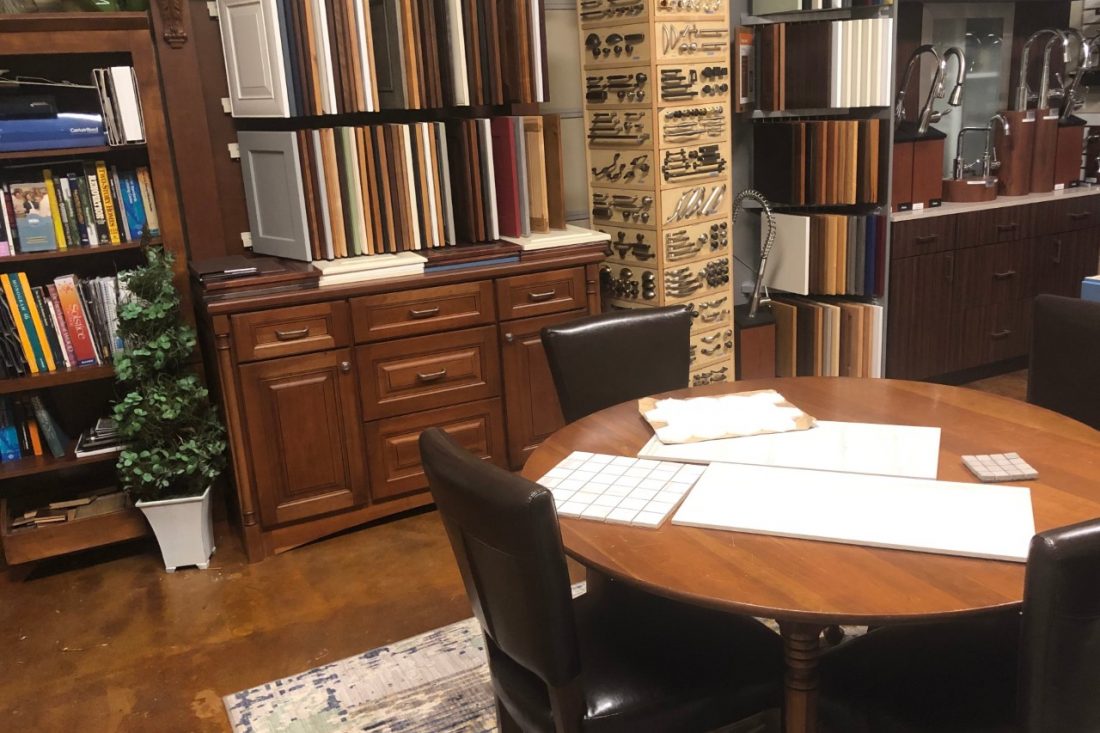 Showroom and Selection Center
Our clients LOVE being able to come to our showroom and select all of their finish materials.Our showroom and selection center in Manassas displays the remodeling essentials and materials you'll want to see in person! We have a wide array of cabinetry styles, countertops, flooring options, shower door styles, faucets, decking samples, siding/brick/stone samples, porcelain tile, and much more. All under one roof and all with the design assistance of Richard and Stacy Lensis for material selection.
Visit us and see the top products and brands we offer.
7760 Willow Pond Court, Manassas, VA 20111
office/showroom: (703) 367-8999